The Light Smart & Connective BMS has been specially thought to meet the needs of existing tertiary buildings. Indeed, thanks to the IoT technology and a mesh of small automations, no works are needed for our solution and it can be installed in 30 minutes per room.

The creation of energy savings scenarios and alerts is then completely autonomous by the building owner/operator.
So how can we give power back to building operators and enable them to save energy?
The brain of the system!
A local intelligence to control automatically your energy consuming devices.
CEOS is the automation from the Smart & Connective BMS (around 1 automation every 20 IoTs), without any equivalence on the market. The CEOS Quick Manager (embedded server or App IOS/Android) works with or without an internet connection. You will never be stuck to achieve an installation regardless of the state of the LAN/WAN network!
Communication Protocols:
IoT : Z-Wave - ZigBee
OFFLINE: 100% availability (operating rules, machine learning, artificial intelligence, etc).
ONLINE: the internet connection (through your local WLAN or via a 4G modem) gives access to the Cloud and to the online portal, which constitute a unique flexibility on the market (white label, multi languages, multi professions).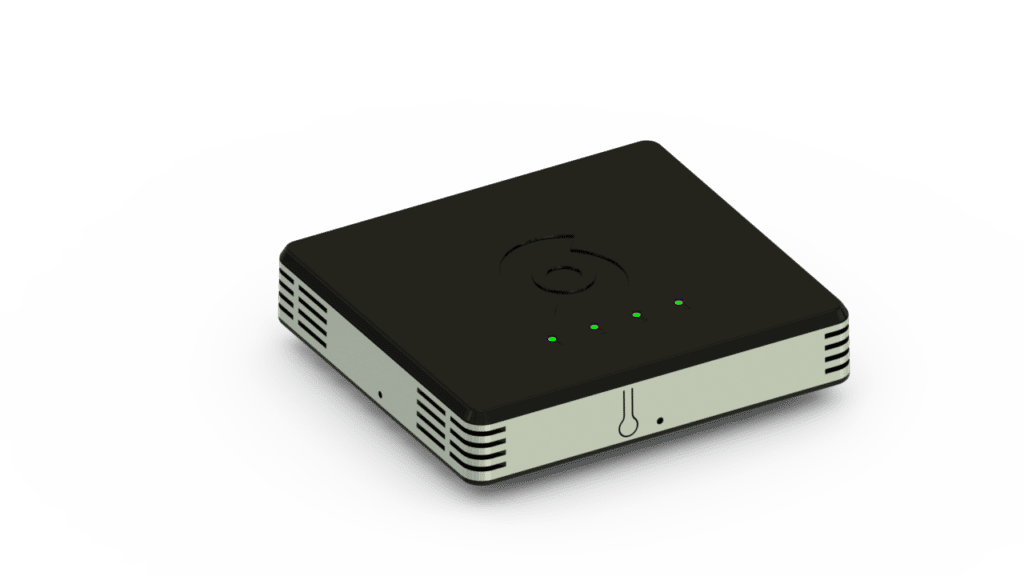 CEOS BMS is a new generation of S&C automation that allows you to communicate using the industrial protocols used in your smart building. Indeed, we think that to REALLY make energy savings, we need a simple solution to use but also a sufficiently flexible solution that can adapt to what already exists in the building. For instance, if the building has already a poorly or not used BMS, it will be entirely possible for Smart & Connective to graft to it thanks to CEOS BMS. As well as if you already have IoTs in LoRa, CEOS BMS could also communicate with them.
Communication Protocols:
Industrial: Modbus – Buspro -Bacnet – OPC
2. Smart & Connective IoTs
Conçus et fabriqués en France, les produits Smart & Connective répondent à une problématique spécifique du marché et s'intègrent parfaitement dans l'écosystème de notre GTB Light.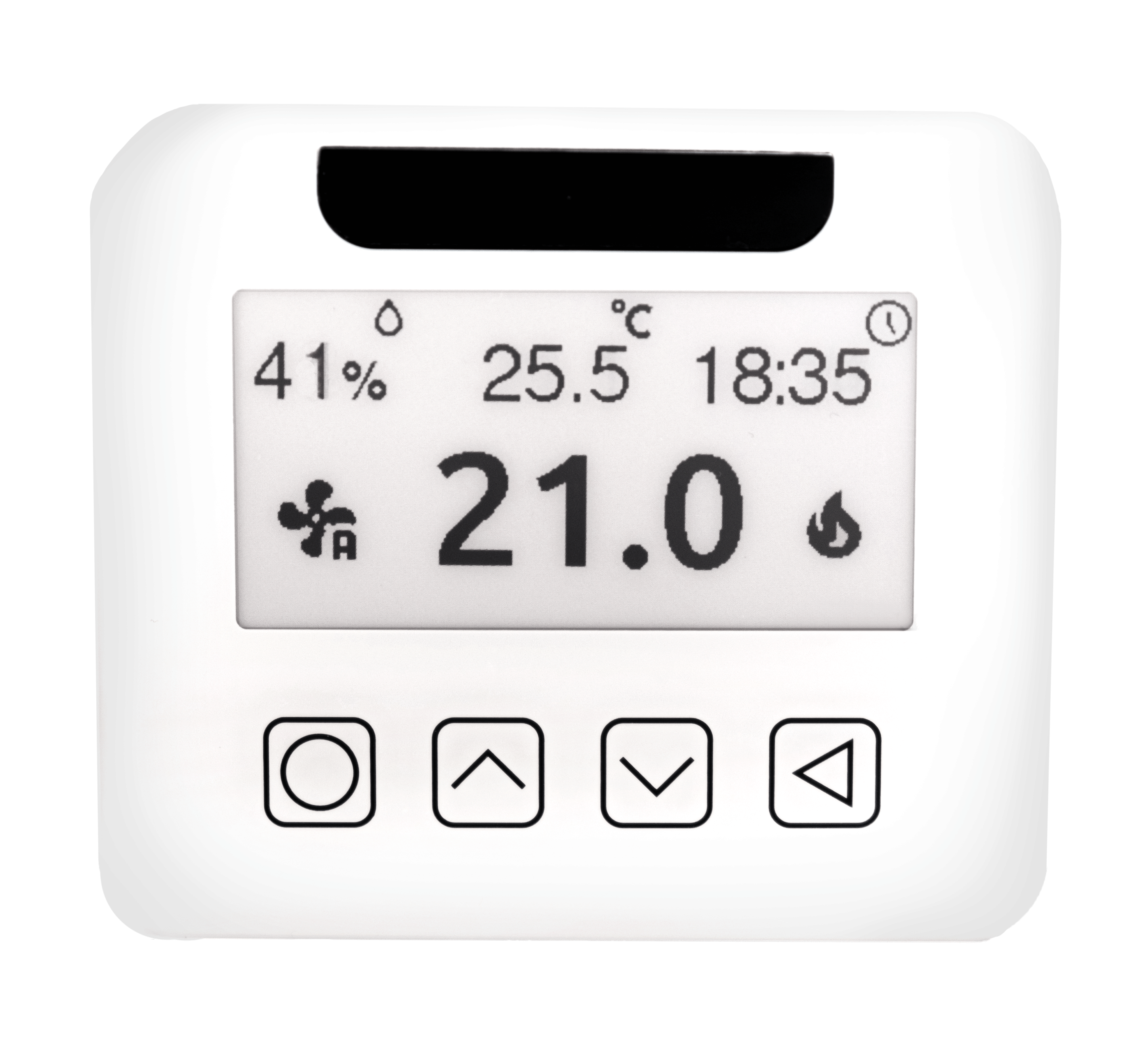 Much more than a thermostat!
Communication protocols:
Zigbee – BLE
This sensor is unique thanks to its multiple functions:
Smart zone thermostat (on battery). Can take the control of any type of HVAC
Control the wall split by replacing your infrared remote control (lighting and cloaking global smart control)
Display mode with configurable dynamic messages (date/time/message)
Possible audible alert
Can also be part of multi zone control scenarios.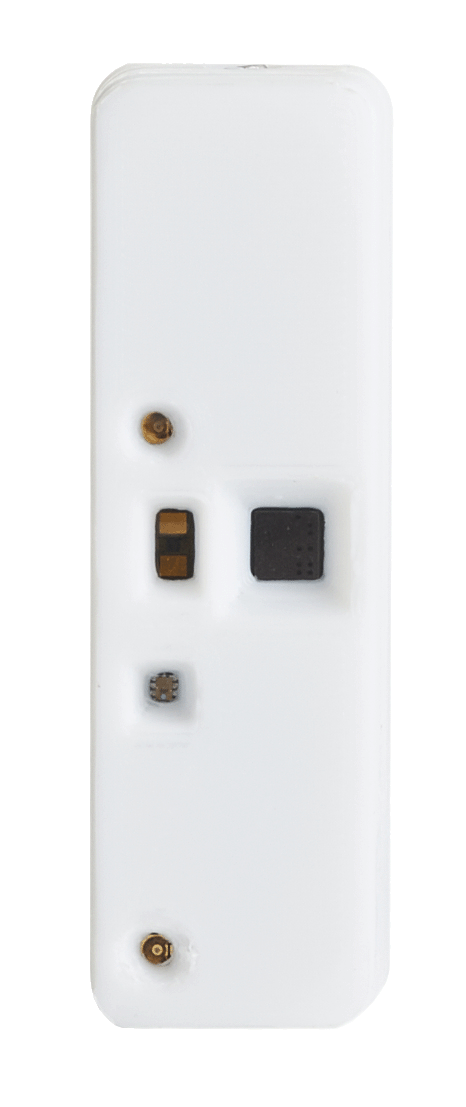 Multifunctional sensor (presence and level)
- Proximity sensor
- Hit Frequency
- People counting
- Consumables level:

Soap and hydroalcoholic gel
Paper
Coffee tank or other
- No camera

Communication protocols: 
Zigbee – BLE
We like knowing you're there!
– Analyse des sens de déplacement
– Compte personnes
– Détecteur de présence
– Gestion de flux de personnes
– Auto calibration intégrée
- No camera

Communication protocols : Z-Wave
Collect in real-time your building data. Knowledge is power!
Occupancy sensors
Opening sensors
Humidity sensors
Temperature sensors
Brightness sensors
Air quality sensors
Consumption readers
Efficiency and comfort: your building automatically regulates itself by complying with the established scenarios. A real smart building is the one that saves your time and energy!
Smart & Connective selects the best products on the market to guarantee the optimal functioning of your BMS. We believe that it is important to join our forces to propose solutions that are always more efficient, more flexible. The renovation of tertiary buildings is a priority, it is urgent to offer a solution without any works, open (speaking the communication protocols already used in the building) and less expensive. Together, let's make REAL energy savings.